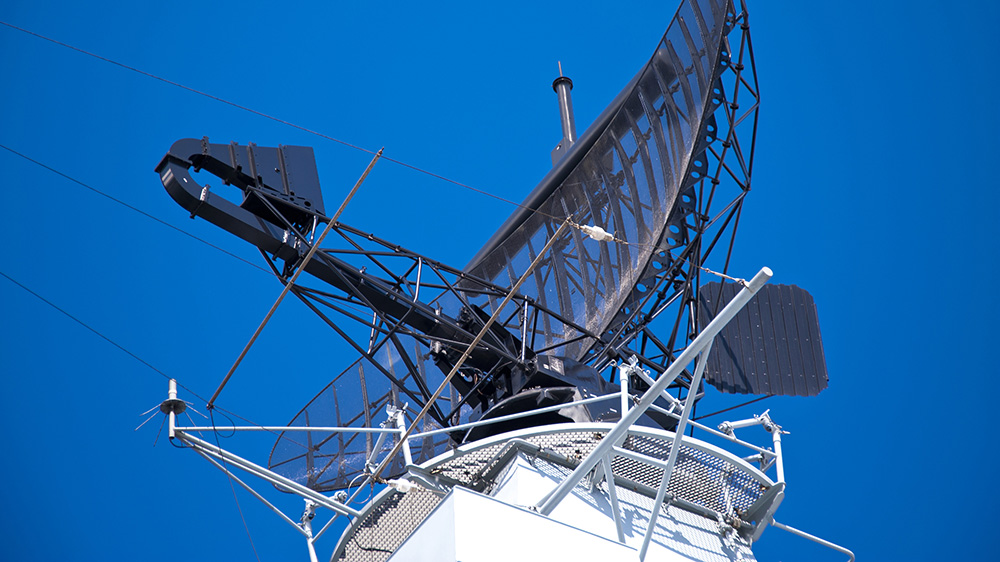 Cage Antennas CA Series
Cage antennas are used for wideband short wave communication applications. They are applicable for transmission and reception needs. With a broadband antenna matching unit of the AAPG series an impedance of approximately 50 Ohm is achieved over a wide frequency range.
The shown CA WL30-BDA is a project specific cage antenna applicable as transmit/receive antenna, used for short wave communication applications on board of a vessel.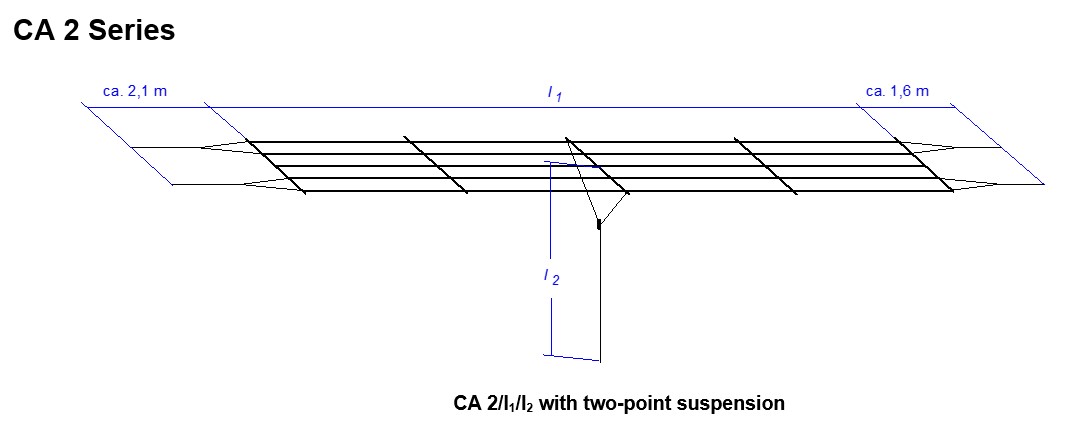 With the standard versions if l1 is < 15 m, the antenna has three cage bridges, if l1 is > 15 m and < 30 m, it has five cage bridges.
Lead l2 can be connected to any cage bridge. The versions CA 2/l1/l2 (two-point suspension) are recommended for installations on ships.
The antennas are fitted with shock absorber springs which act as a strain relief to protect the antenna against mechanical loads. Fine tuning allows the antenna to be adapted to the installation environment.

The antennas are made from materials resistant against corrosion and ultraviolet radiation to withstand the rough conditions at sea. Special strain insulators GT 300 (doc. PIG 030401) made from Teflon with fittings from stainless steel are used with our wire antennas.
The illustrated antennas are typical / exemplary configurations.
The antennas are manufactured according to customer specification and application need.
For further information download the product information or contact us at
aas.tech GmH & Co. KG
Gutenbergring 53
22848 Norderstedt
Germany

Tel. +49 40 8836 42 200
E-Mail This email address is being protected from spambots. You need JavaScript enabled to view it.
| | |
| --- | --- |
| Downloads |   |
| Product Information EN | |