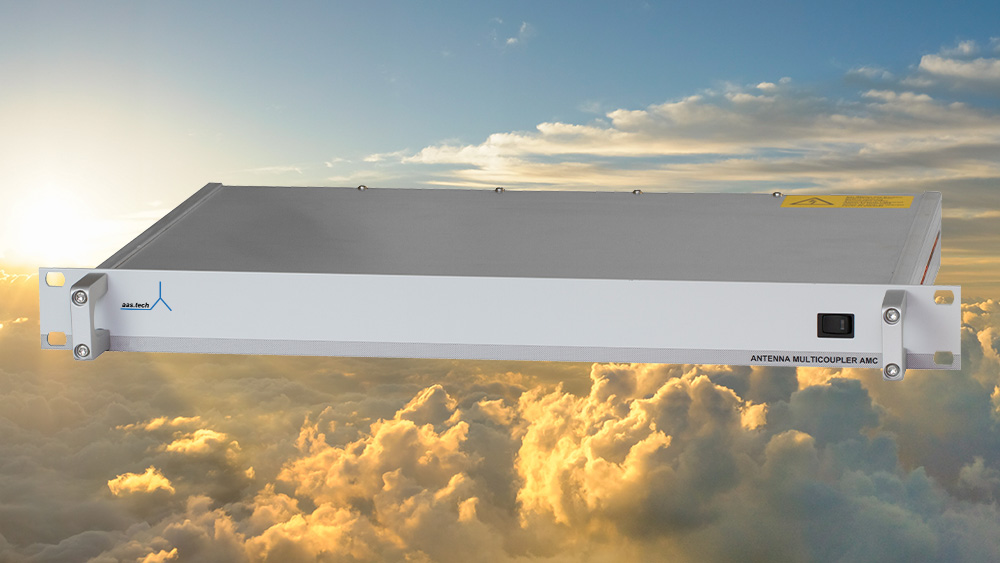 AMC D Series (20 MHz - 500 MHz)
The Antenna Distributors of the AMC series are a flexible distribution solution for broadband communication applications. The AMC series receives one antenna signal and distributes it to 4, 8, 12 or 16 outputs. It is available for various frequency ranges from 10 kHz to 3.6 GHz.
The AMC D series covers the frequency range from 20 MHz to 500 MHz.
The AMC series is furnished into a single 19-inch 1 HU slide-in unit, so its small footprint allows for flexible integration into the application environment.
BNC, N or SMA type output connectors are available.
The AMC series can be powered from a standard AC and/or DC (battery) mains supply.
Customer requirements can be considered on request.
For further information download the product information or contact us at
aas.tech GmH & Co. KG
Gutenbergring 53
22848 Norderstedt
Germany

Tel. +49 40 8836 42 200
E-Mail This email address is being protected from spambots. You need JavaScript enabled to view it.
| | |
| --- | --- |
| Downloads |   |
| Product Information EN | |