Legal Imprint
aas.tech GmbH & Co. KG is a provider of transmission technology and communication systems with a focus on active and passive antenna systems, receiving and transmission technology.
Operations
aas.tech GmbH & CO. KG
Gutenbergring 53
22848 Norderstedt
Germany

Phone

+49 (0) 40 8836 42 200

E-Mail

This email address is being protected from spambots. You need JavaScript enabled to view it.

Internet

aastech.de     aas.de

Managing Board

Dipl.-Ing. Timo Maassen




Dipl.-Ing. Michael Peters

Commercial Registry 

Court Kiel HRA 10872 KI

VAT ID

DE 328 677 216

 

 

NCAGE

D0617

General Partner
aas.tech Verwaltungs GmbH
Gutenbergring 53
22848 Norderstedt
Germany

Phone

+49 (0) 40 8836 42 200

Managing Board

Dipl.-Ing. Timo Maassen




Dipl.-Ing. Michael Peters

Commercial Registry 

Court Kiel HRB 22008 KI
Liability for Content
This website and the information contained herein was compiled with utmost care. We make every effort to keep the information on our Web site actual. Nevertheless, we cannot guarantee the accuracy of the information contained herein. We accept no liability for damages incurred directly or indirectly whatsoever from use of this website.
Liability for Links
Our web sites may contain links to third-party web sites.
We have no influence whatsoever on the information provided on these Web sites. We accept no liability whatsoever for the content provided on these Web sites. We also accept no guaranty for its correctness. The content of such third-party sites is the responsibility of the respective owners/providers.
At the time third-party Web sites were linked to ours, we found no reason whatsoever of any likely contravention of the law. We shall promptly delete a link upon becoming aware that such link violates the law.
Trademarks and Brands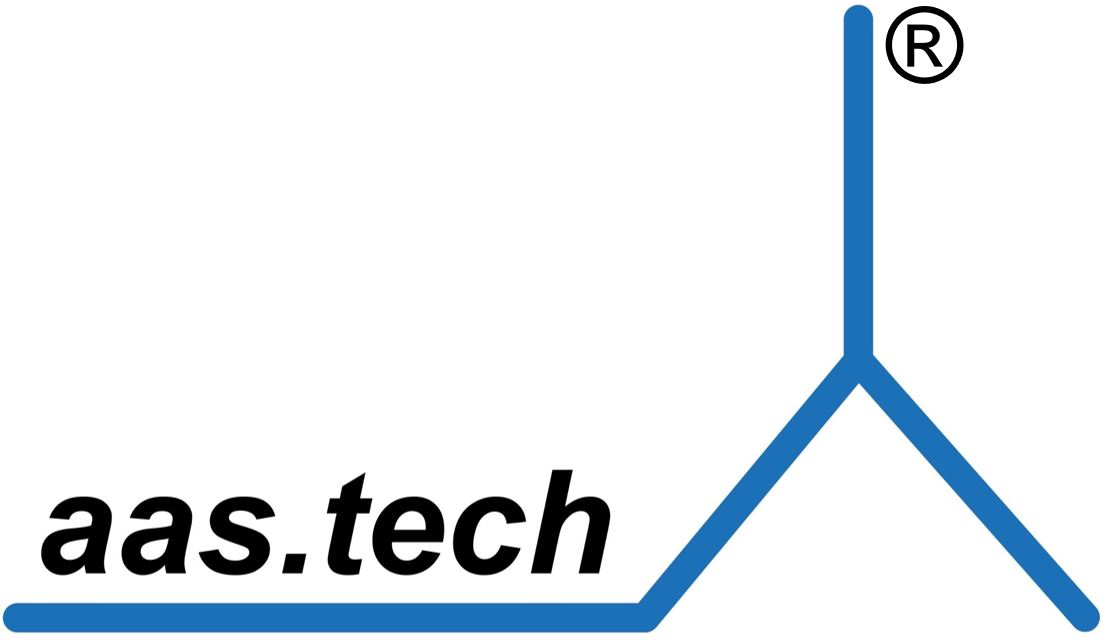 EUIPO Registration No. 018 334 380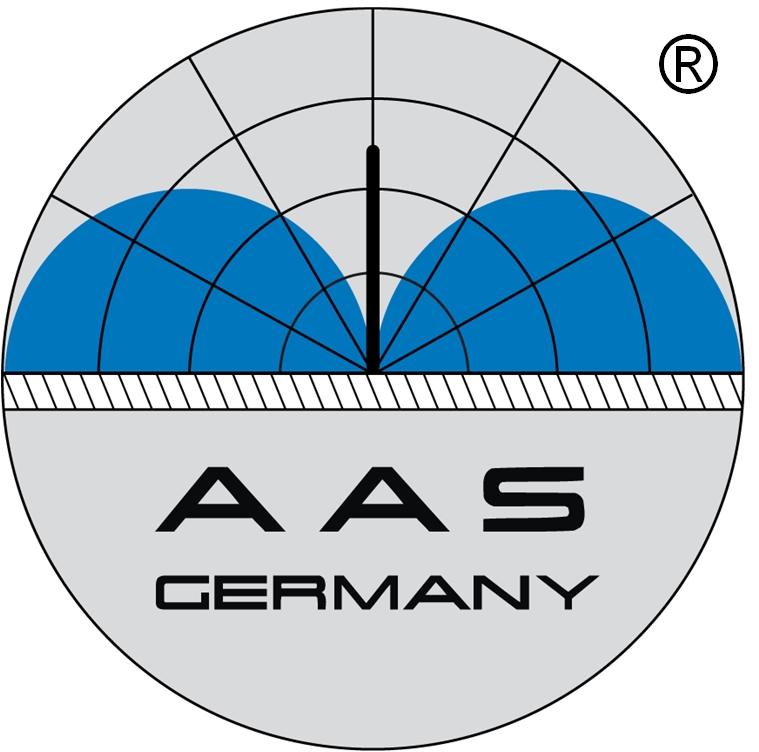 EUIPO Registration No. 018 334 386
Trademarks or brands have generally not indicated as such. The absence of such a label does not mean that it is a free name in terms of goods and trademark law.
Copyright
© 2019 - 2022 aas.tech GmbH & Co. KG. All rights reserved.
The content and works provided on these web pages are governed by the copyright laws of Germany.
This website and all its parts, such as data and images are copyrighted.
Any use beyond the narrow limits of copyright law without our permission is prohibited and punishable by law. This applies to duplications, distribution, translations, microfilming and processing or further processing in electronic systems.
Duplication, processing, distribution, or any form of commercialization of such material beyond the scope of the copyright law shall require the prior written consent of its respective author or creator.
Image Licenses
In addition to our own images and graphics, we also use images and graphics from the Adobe Stock and Fotolia database on our websites.
Image Sources and Copyrights:
AdobeStock_22203711 - © Ingo Bartussek - stock.adobe.com
AdobeStock_81366195 - no copyright entry - stock.adobe.com
AdobeStock_86324478 - © Jakub Jirsak - stock.adobe.com
AdobeStock_97830561 - © zotyaba - stock.adobe.com
AdobeStock_105654603 - no copyright entry - stock.adobe.com
AdobeStock_133050012 - © Alon Harel - stock.adobe.com
AdobeStock_152685935 - © Joerg Rofeld - stock.adobe.com
AdobeStock_162804351 - no copyright entry - stock.adobe.com
AdobeStock_164283965 - no copyright entry - stock.adobe.com
AdobeStock_173926976 - no copyright entry - stock.adobe.com
AdobeStock_186846928 - © industrieblick - stock.adobe.com
AdobeStock_199880403 - © Khoroshunova, Photographer:VoldHoro - stock.adobe.com
AdobeStock_217569173 - © Song_about_summer - stock.adobe.com
AdobeStock_236122432 - no copyright entry - stock.adobe.com
AdobeStock_239248469 - © m.mphoto - stock.adobe.com
AdobeStock_253150847 - © Andrejs Poplavskis - stock.adobe.com
AdobeStock_264619383 - © Gorodenkoff Productions OU - stock.adobe.com
AdobeStock_271063601 - no copyright entry - stock.adobe.com
AdobeStock_292910808 - no copyright entry - stock.adobe.com
AdobeStock_310512191 - no copyright entry - stock.adobe.com
AdobeStock_327468156 - © Phatthanit  Roengsamran, Autoren Phatthanit; Roengsamran - stock.adobe.com
AdobeStock_377653306 - © LEFTERIS PAPAULAKIS - stock.adobe.com
AdobeStock_384632360 - © insta_photos - stock.adobe.com
AdobeStock_406453876 - © fizkes - stock.adobe.com
AdobeStock_422787352 - © Charlie's - stock.adobe.com
AdobeStock_430713570 - no copyright entry - stock.adobe.com
AdobeStock_506613259 - © Wojciech Wrzesien - stock.adobe.com
Fotolia_40692431_L - © christianthiel.net - Fotolia
Fotolia_32679916_S - © Hans Sehringer - Fotolia
Fotolia_23692011_L - © crimson - Fotolia