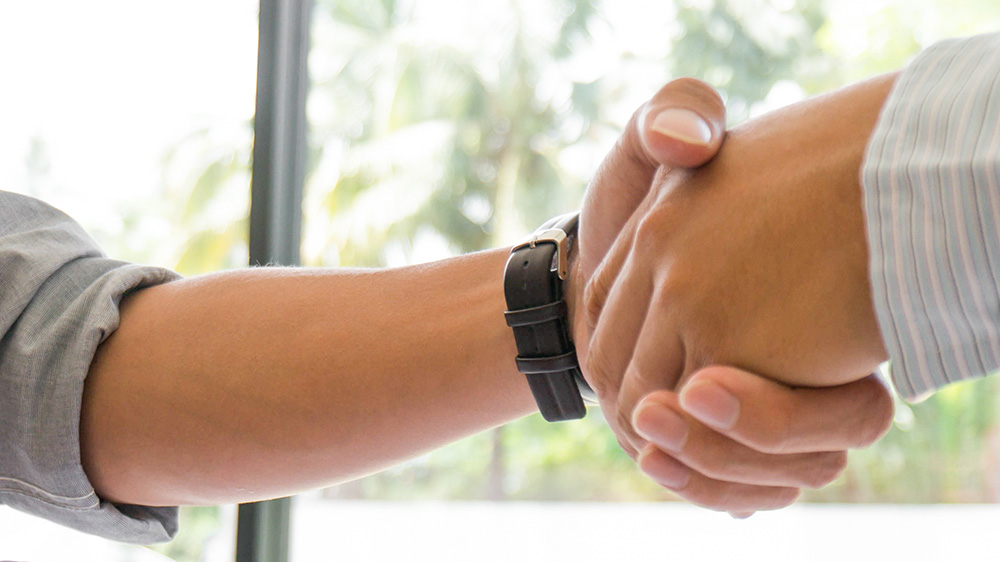 Terms & Conditions
Our general terms and conditions are part of all quotations issued by aas.tech GmbH & Co. KG and all contracts with customers of the aas.tech GmbH & Co. KG about supplies and services.
1.) General
1.1) These general terms and conditions are integral part of all quotations issued by aas.tech GmbH & Co. KG and all contracts with customers (hereafter referred to as "buyer" or "customer") of the aas.tech GmbH & Co. KG about supplies and services.
1.2) Deviations from these conditions, in particular the business conditions of the buyer / customer, are deemed agreed only if they have been expressly confirmed in writing by our company.
2.) Quotations and Prices
2.1) Our prices are always given in EURO unless otherwise agreed.
2.2) All documentation relating to a quotation, such as diagrams, drawings, and/or dimension, weight and performance data shall be regarded as approximate values customary in this branch of business, to be understood only with the absence of effects of possible interferences or any other disturbances coming from the environment and shall be binding solely if expressly agreed to in writing.
2.3) All documents submitted by us, such as samples, drawings, plans etc. shall remain our exclusive property, unless otherwise agreed.
2.4) We retain title, copyright and any other rights to all documents stated above. Without our written approval the above-mentioned documents may not be used in any way for purposes not connected with the corresponding contract.
2.5) All submitted documents shall not be copied in any way and they may not be made available to any third parties without our written approval. The documents shall be returned to us upon request without any delay.
2.6) Documents submitted to us by the buyer shall be dealt with in the same way.
3.) Development and Consultant Services
3.1) In the case of contracts according to which we are obliged to perform development services and/or consultant services these services to be performed by us are to be agreed in a written statement of work (or specification).
3.2) We retain title and all rights in the work results. The buyer is entitled to use them only for his own purposes within the scope of the contractual agreed provisions.
3.3) The buyer may request the delivery of documents for development services only if the services have been developed for him especially if delivery of such documents has been expressly agreed and if the buyer has paid all costs and fees within the agreed scope of the contract.
3.4) Any data and documents made available to our company will be held in safe custody by us with due diligence. The buyer shall keep copies for purposes of reconstruction.
4.) Prices
4.1) Unless otherwise agreed our prices are ex works, without installation and setting to work, excluding packing and plus turnover tax (VAT) at the applicable statutory rate.
4.2) The prices indicated in the written order confirmation shall be valid. The prices which apply at the day of delivery shall be charged is a written order confirmation is not issued.
5.) Terms of Payment
5.1) All payments must be made to us, without any deduction into the bank accounts given in our invoices.
5.2) Payment shall become due on expiry of the term indicated in the order confirmation and invoice. If no such deadline for payment is given, payments shall fall due 30 days from date of invoice at the latest, in particular in respect of purchase or delivery order
5.3) If the buyer delays in payment, in part or in whole, we are entitled – irrespective of any other rights of us – to interest on the delayed payment as of this date, amounting to 5 percentage points above the relevant applicable base interest rate. We reserve the right to assert other damage due to delay in payments.
5.4) Offsetting, retentions, and deductions even in the event of claims for defective goods or counterclaims shall be excluded, unless such counterclaims are accepted by us or are deemed to be legally valid.
The buyer has a right of retention only, as this is based on the same contractual relationship.
6.) Ownership
6.1) We reserve the right of property of the goods supplied by our company until receipt of all payments from the business relationship with the buyer.
6.2) It is expressly prohibited to use goods and services as security or collateral or to resell such goods. In the case of attachment or other interventions by third parties, the customer must inform us in writing immediately.
6.3) The buyer is entitled to sell or dispose of goods subject to retention of title within the course of ordinary business on condition that the goods are paid for by the customer of the party reselling the goods and services.
6.4) The buyer shall bear the cost of any intervention which may be required. Upon buyer's request, we agree to release any securities to which we are entitled to the extent that the value of our securities exceeds the claims to be secured by more than 20 percent. The selection of the securities to be released shall be at our option.
6.5) The buyer is obliged to treat goods subject to retention of title with care. In particular he is obliged to adequately insure, at his own expense, such goods at their reinstatement value against damage by theft, fire and water.
6.6) In the case of a behavior of the buyer not conforming to the contract, particularly in the case of a delay in payment, we are entitled to recover the goods subject to retention of title subsequent to withdrawal from the contract.
7.) Contractual Periods, Deadlines for Deliveries and Services
7.1) Contracts made with our company shall become effective only after we have given written acceptance of contracts/orders received (order confirmation) or after we have supplied the goods or rendered the services ordered by the buyer.
7.2) Contractual periods and deadlines for deliveries and services (fixed dates) are binding only if expressly agreed in writing.
7.3) In the case of changes and/or amendments to the supplies and services in the contracts attributable to the buyer the contractual periods are prolonged reasonably.
7.4) Compliance with deadlines shall be given by in-time and in advance receipt from the buyer of all documents, licenses, releases, clarification and authorization of plans, compliance with agreed terms of payment and other commitments. In the event of non-compliance with the above, the deadline will be extended accordingly.
7.5) The deadline will be deemed to have been met:
a) When goods are being supplied without erection or installation, when the consignment of goods has been dispatched or collected within the agreed deadlines for goods and services. If delivery is delayed for reasons for which the buyer is responsible, the deadline will be deemed to have been complied with if the vendor has forwarded advice of readiness for dispatch with the agreed deadline
b) When goods are being supplied including installation and/or setting to work, when these deliveries and services have been carried out within the agreed time limit.
7.6) Force Majeure and other abnormal circumstances such as, in particular labor disputes, government acts and transport disruptions – irrespective of whether they occur within our own company or at our sub-suppliers – will relieve us from our obligation to supply/render services either for the duration of their effects or altogether if it becomes impossible to render the services at all. Should such circumstances arise, the buyer shall be advised forthwith and details of the estimated duration of the delay shall be given.
7.7) If such a hindrance exists for more than 6 months, the customer is entitled to withdraw from the contract. However, the buyer shall bear the costs of any work, overheads and materials which have accrued, including a reasonable profit. Under these circumstances, any penalty possibly agreed upon shall be considered not forfeited.
8.) Taking over / Acceptance
8.1) Upon due date the customer must accept or take over our supplies/services immediately after having been requested by us to do so.
8.2) If the buyer does not accept/take over the supplies/services in conformity with the above paragraph 8.1 our company is entitled, after unsuccessful reminder, to withdraw from the contract after expiration of a reasonable period fixed by us and to claim damages, i.e. at our option either in the form of a reimbursement of the loss incurred to us or – without proving the loss – at the amount of 10 percent of the agreed price. It will be left to the buyer, in particular, to furnish proof of the fact that we have incurred no or only a minor loss.
9.) Transfer of Risk
9.1) The risk passes to the buyer when a consignment of goods has been dispatched or collected the supplies in good time, however, in the case of supplies, the risk passes at the time such supplies leave our company at the latest (EXW, ex works / ICC INCOTERMS 2010).
This also applies to partial supplies/services even if we have undertaken further services (such as transport, installation, assembly and/or setting to work).
9.2) If the taking over/acceptance of supplies or their leaving of our company is delayed for reasons attributable to the buyer, the risk passes to the buyer upon futile expiration of the period fixed by us as per above paragraph 9.1 at the latest.
10.) Warranty and Liability for Defects
10.1) The period of limitation for defects of quality and in title amounts to twelve months, commencing with the passage of risk. This does not apply if and in so far as longer periods of limitation apply as per German law (German Civil Code, BGB) and if and in so far as there has been a malicious silence regarding the defect.
10.2) Our warranty only covers defects in the goods themselves, because of circumstances arising before the risk is passed, such as imperfect design, faulty materials, or a defective finish, rendering them unusable or adversely affecting their performance. Consequential loss or damage shall not be covered.
10.3) The liability clause does not apply to fair wear and tear nor to damages incurred after the risk is passed, due to faulty or negligent handling, overloading, unsuitable operating material, defective design, installation on a unsuitable surface or any chemical, electrochemical or electrical influences, which are not specified in the contract. Our liability shall not cover the consequences, or any changes made and any other work e.g. repair work undertaken.
10.4) The buyer shall give us the opportunity to provide for rectification of the defect within a suitable period of time, i.e. at our option either by elimination of the defect, the delivery of goods free from defects or by manufacturing of a new product. If the buyer neglects to do so, we shall be absolved from any liability.
10.5) If the rectification definitely fails, can be expected neither from our company nor from the buyer or is possible only with excessive cost/expenses, the customer is entitled to withdraw from the contract or to reduce the remuneration – irrespective of any other damages.
10.6) The defective goods shall be sent to our premises/factory.
Any claims of the buyer against our company due to expenses required for the purpose of rectification, in particular costs for transportation, traveling, labor and material, are excluded. The warranty repair and return transport shall be provided by us, free of charge.
10.7) The warranty that defective goods will be repaired or replaced shall be valid until the original warranty period expires. The period of fault liability shall be extended by the amount of time that the goods are not in use due to repair or replacement of those parts which could not be used due to the interruption.
10.8) Legal claims of the buyer against our company under a right of recourse exist only in so far as the buyer has not reached any agreements with his clients beyond the legal warranty claims and rights. Furthermore, these conditions shall apply accordingly as far as the scope of the buyer's claim against our company under a right of recourse is concerned.
10.9) Used goods are supplied by our company – subject to paragraph 11 below – excluding any liability for defects of quality and in title.
11.) Damages and Liability
11.1) Claims for damages and compensation of expenses (hereinafter "damages") of the buyer against our company are excluded, irrespective of the cause in law, unless they are based on the provisions of the Product Liability Act, on an intentional or grossly negligent violation of contractual or legal obligations on our part, on injuries to health and physical injuries due a violation of duties for which we are responsible, the take-over of a guarantee for the existence of a characteristic feature or the violation of essential contractual obligations by our company
11.2) Damages for the violation of essential contractual obligations shall be limited to foreseeable damage which is typical for the contract, unless it is based on intent or gross negligence, on the assumption of a liability with regard to injuries to health or physical injuries or due to the taking-over of a guarantee for the existence of a characteristic feature.
11.3) A violation of duties by our company is put at on a level with such a violation by our representatives or persons employed in performing our obligation.
12.) Applicable Law, Place of Jurisdiction, Place of Fulfillment
12.1) The German law shall apply, excluding the convention of the United Nations on contracts concerning the international sale of goods dated 11.04.1980 (CISG).
12.2) The sole place of jurisdiction for both parties regarding all disputes directly or indirectly arising from the contractual relationship – also from documentary deeds, drafts and cheques – shall be Norderstedt. However, at our option we remain entitled to assert claims against the buyer at the courts which have jurisdiction over the buyer's place of residence, registered office or assets.
12.3) The place of fulfillment for all obligations under this contract shall be Norderstedt.
13.) Severability Clause
13.1) In case individual of these provisions become invalid this will not affect the validity of the remaining provisions of the general terms and conditions.
01.01.2020
aas.tech GmbH & Co. KG
Gutenbergring 53
22848 Norderstedt
Germany

| | |
| --- | --- |
| Downloads |   |
| Terms & Conditions EN | |
| Allgemeine Geschäftsbedingungen DE | |